CALL 01928 577777 TO BOOK NOW

Vehicle
Types
24/7
Our staff of drivers and reservationists are on hand 24 hours a day 7 days a week to meet your transportation needs.
FREE Text Back Service
Your driver arrives at your pick-up point, you will then receive a text alerting you that the taxi is outside.
Wheelchair Access Vehicles
We have a large number of wheelchair accessible vehicles.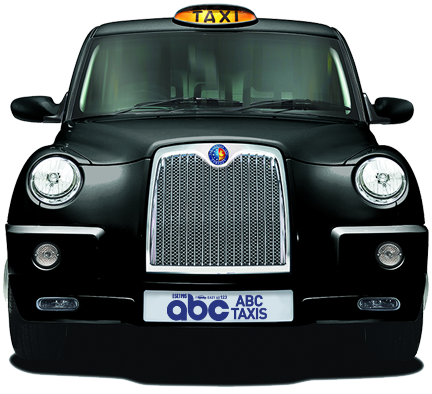 GPS Tracking
Download one of our apps, and use it to track the taxi that you have booked.
Business Accounts
Choose ABC Taxis Runcorn when it comes to Business or Account work. We're years ahead of the competition.
Smoke free and clean
All our drivers pride themselves on having a sole free and clean car
ESTABLISHED 1985
ABC Taxis
Looking for a reliable Taxi Company? ABC taxis provide Taxi Services, Airport transfers and Corporate Chauffeur Services in the Northwest, by easy online booking, personalised pickup with Meet & Greet at airport arrivals, for your absolute comfort.
Enjoy your friendly, Comfortable Journey
Contact Us Now
Did you lost something in one of our taxis? No need to panic! We value our clients deeply and want you to be happy. So we're keeping all lost & found items in our storage. Just follow these 3 easy steps:
Step
Remember when did you lose it
Step
Contact us via email or call us
Step
Come to our storage & pick your item
Testimonials
& Reviews
Thank you ABC taxis for taking my booking after another local firm were unwilling. Will definitely be using you again. Friendly staff on the phone and on fb messenger when making an enquiry. Our driver phoned when he was there to pick us up and was really friendly. Thank you again
ABC cabs are my go-to for getting around Runcorn/Chester. After using them almost every day all I can say is great people, great service and great conversations on the way to work. 10/10, can't recommend enough.
Regularly used ABC taxis for several months on business to the Runcorn / Chester area — always appreciated their professionalism, prompt pick-up and drop-off, and friendly drivers. They seemed to be passionate about improving their customer's experience and were always open to suggestions. Highly recommend!
Phoned up last minute last week to book a taxi for pick up early hours this morning. Very helpful staff from office to the driver. Want to say a big thank you to the taxi driver who picked us up this morning. Very very helpful, with communication when he arrived, with bags and he even took us up to hall wood park shell garage for bread and milk before taking us home. Want to say a five star service and will be using you guys again for future services. Thank you very much.
Excellent service yesterday,picking us up from Manchester airport. Rang for a taxi when we landed, taxi arrived within 20mins .Really nice driver, very friendly and chatty.Communication between company and ourselves was brilliant,I was well impressed. I will always recommend to my friends.
Have just used for an airport run to Liverpool. Needed a larger taxi due to one of the travellers disability and this firm came through. Great price helpful drivers on both trips easy no hassle trip highly recommend. Thanks

Est 1985 in Runcorn.  Focusing on quality transport for the local community.
Recently expanded into Frodsham,Chester and South Liverpool areas.  A former family run business that wants to the keep that family feel by giving back to the local community and work with local charities while moving forward with latest technologies and forward thinking team of people.
Our goal is to grow into other areas across the Northwest.